Figuring out what sources of income to include in applications for Medicaid and Marketplace coverage can be confusing and overwhelming. For the most part, most taxable and nontaxable sources of income are counted when deciding Medicaid eligibility and financial savings for the Marketplace. However, there are a few exceptions.  Read more below.
What Counts as Income During the COVID-19 Crisis
As a result of COVID-19, Congress passed the CARES Act, which established a Pandemic Unemployment Compensation for unemployed workers. Workers who qualify for PUC will receive an extra $600 a week in unemployment benefits in addition to their regular unemployment compensation.
It is important to note that the additional $600 weekly assistance will not count as income for Medicaid eligibility; however, it will be counted as income in determining eligibility for financial assistance through the Marketplace. If individuals are receiving the weekly $600 in PUC, they should include it on their applications for Marketplace coverage.
Additionally, the one time stimulus payment established under the CARES Act will not be counted as income for Medicaid eligibility or Marketplace financial assistance. You do not need to include the stimulus payment on applications for Medicaid or Marketplace coverage.
What Counts as Income In General:
Examples of most sources of income that are counted, and not counted, toward MA eligibility and financial assistance for the Marketplace are listed below:
What Types of Income
Count Toward
MA Eligibility?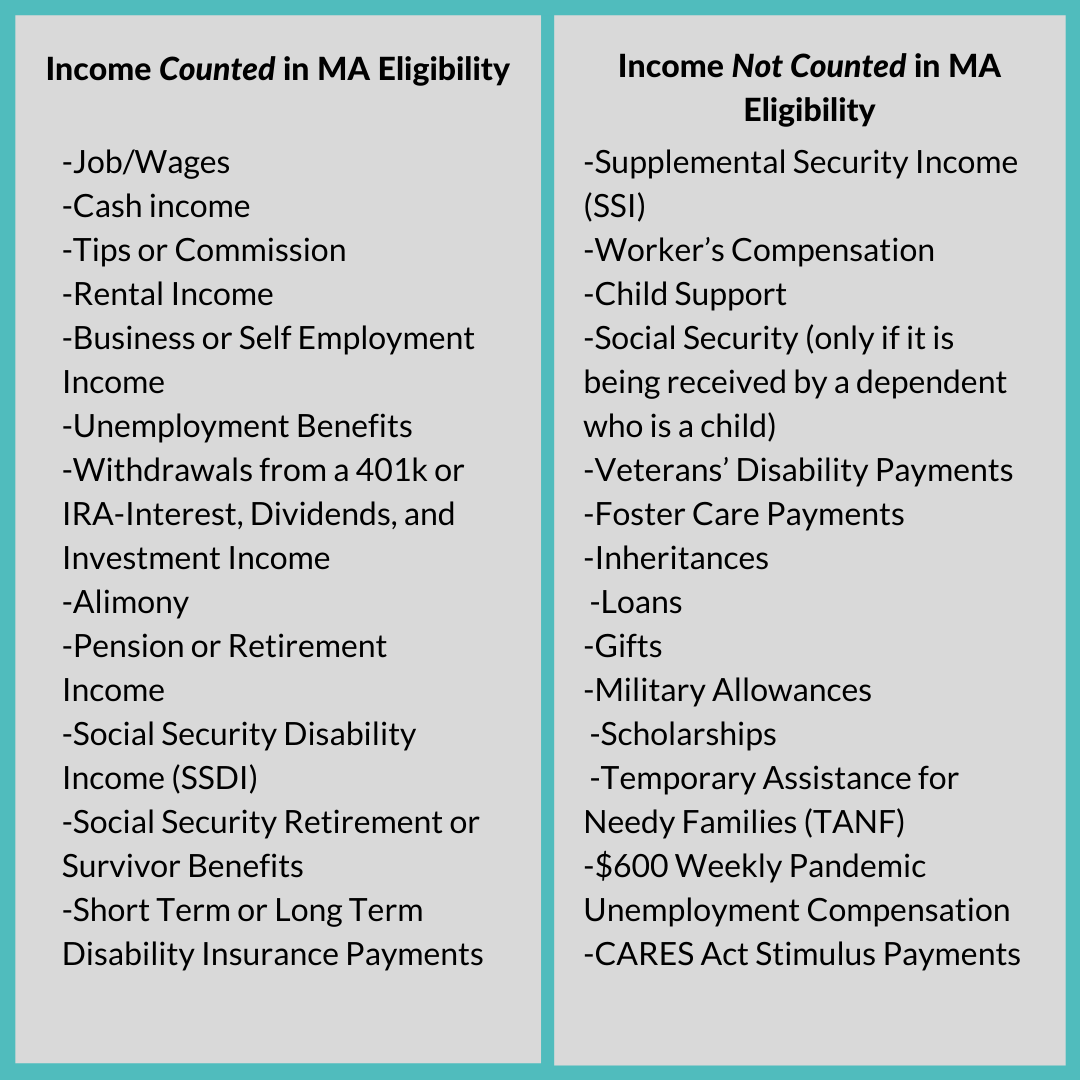 What Types of Income
Count Toward
Eligibility
for
Marketplace Financial Savings?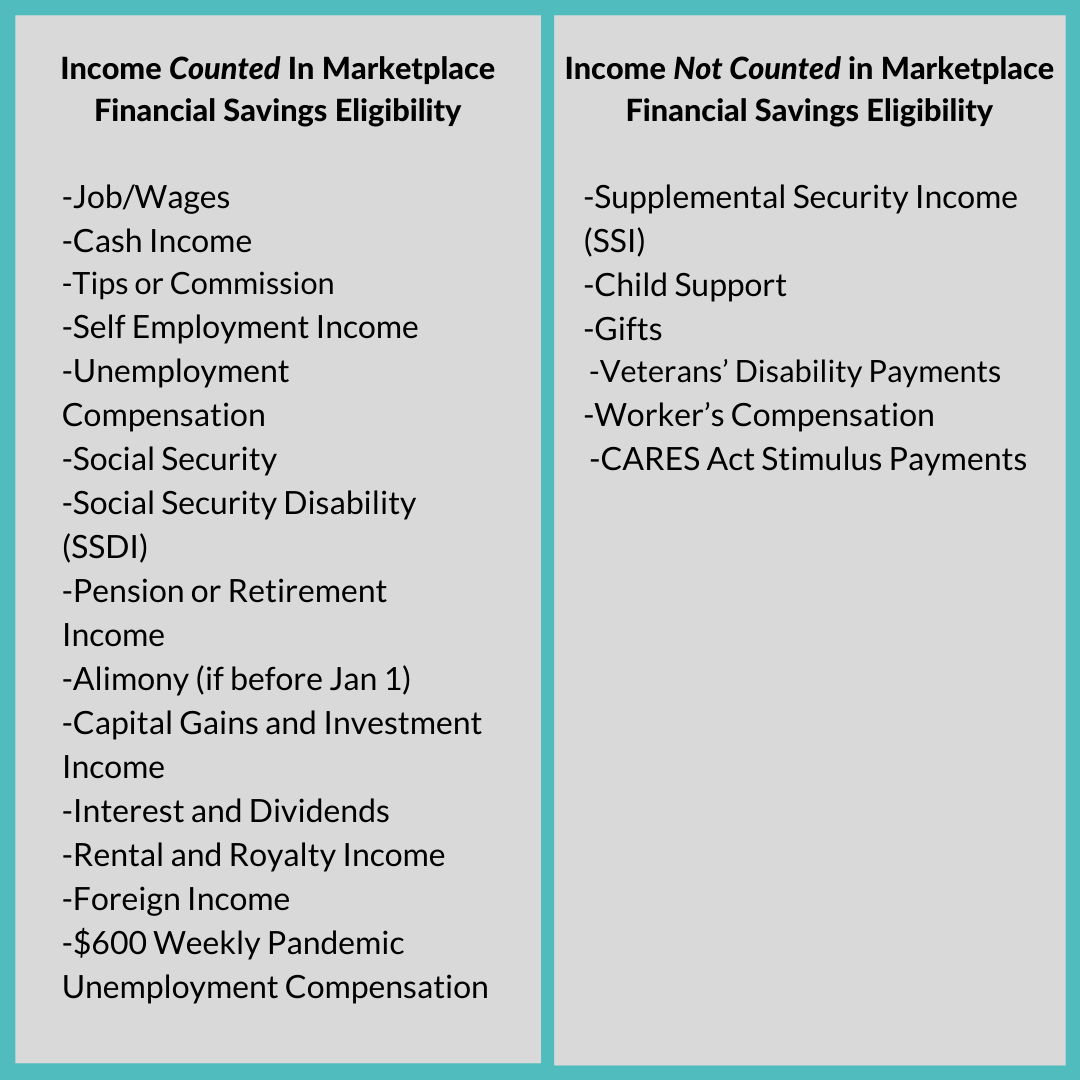 If you need more assistance, contact our helpline at 877-570-3642.